HOW IT all STARTED
The Cookie Box was founded by Rod and Gabi, a couple from São Paulo, Brazil.
Their passion for sweets and baked goods goes way back, but their professional journey with sweets started over 10 years ago when they opened a gelato store in their hometown.

Rod is the creator, experimenting with new flavours and ingredients. Gabi, with a food science background, is the executioner, turning Rod's ideas into reality.

Enough about them, lets talk about cookies, and here is a timeline on how it all started...
2015 - First cookie by "The Cookie Box" was created. It was supposed to be just an ingredient for a gelato flavour, but everyone loved it so much that it had to be sold on its own.

2016 - "The Cookie Box" had 4 flavours that sold out every day.

2017
The couple sold the gelato shop (but not The Cookie Box) and moved to Australia.
2017
The Cookie Box opened its first store in Perth, Western Australia.

2019
After 2 amazing years in Perth, having done countless markets, a pop-up store and a cookie van, they decided it was time to grow and venture in Australia's food capital, Melbourne.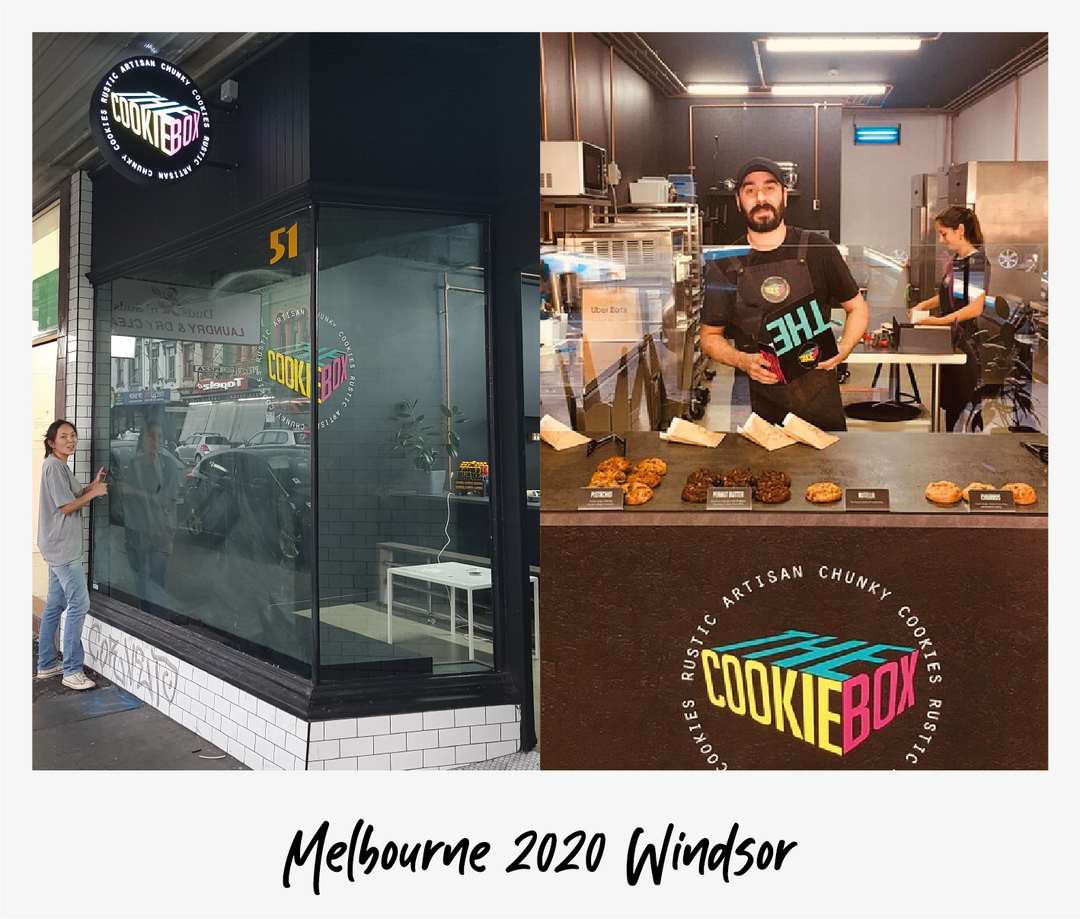 2020 - February
Chapel St. store opened with a bang, selling out every day.

2020 – March
COVID-19 hit, The Cookie Box started delivering cookies, after all, people needed some comfort food during tough times.

2020 – September
Hawthorn store opened, and the locals fell in love with the cookies from day one.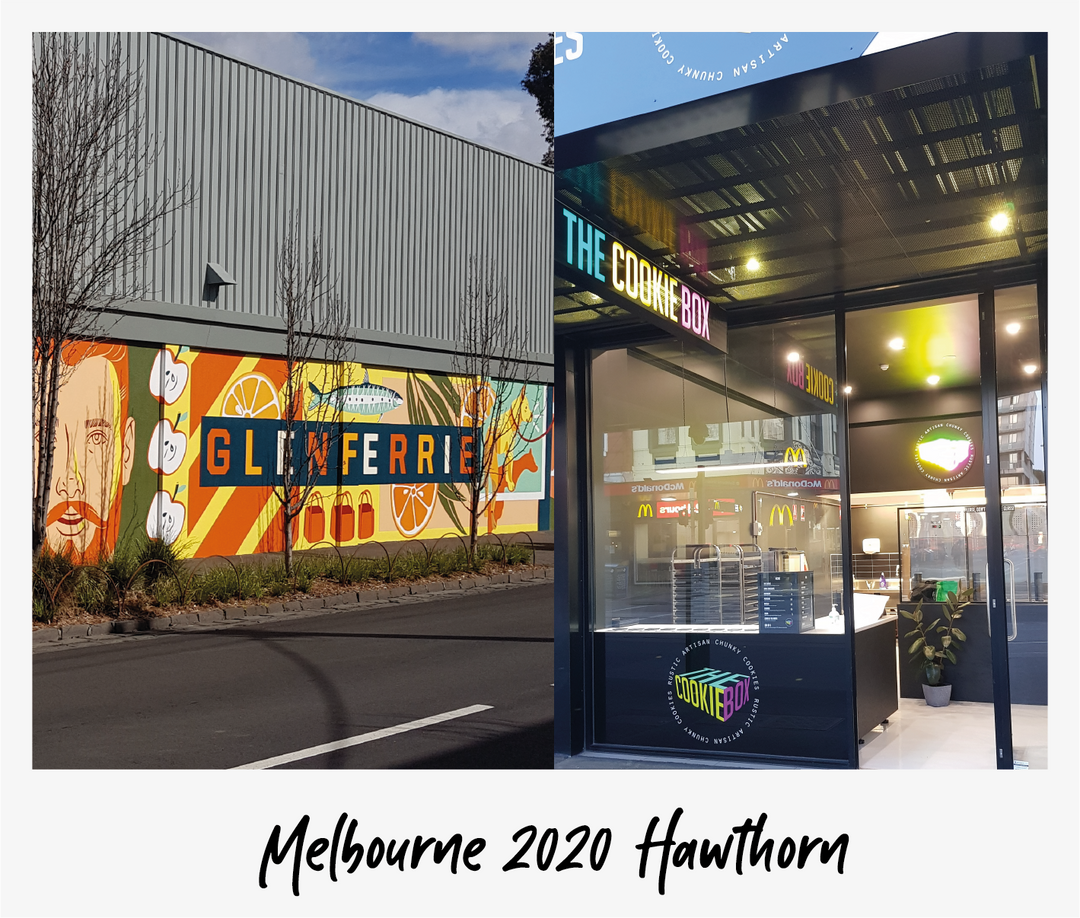 After a few lockdowns, staff shortages and economic instability, the expansion plans were put on hold.
It was time to put the heads down and focus on what The Cookie Box does best, making cookies. And a lot of cookies were made!


2023
The team is growing; a brand-new store is coming…

We'll keep you posted.

OUR PHILOSOPHy
We firmly believe that Melbournians have incredible palates and can truly appreciate greatness when they taste it. That's why we refuse to create cookies that merely follow trends and only look good on Instagram. Our focus is on using the best ingredients we can get our hands on to create cookies that stand out from the crowd.
Now, we're not claiming to be the absolute BEST cookies in the world (that's for you to judge😉), but we're constantly striving to be the best we can be. That's why our recipes are ever evolving, we're dedicated to continuous improvement and delivering an outstanding cookie experience.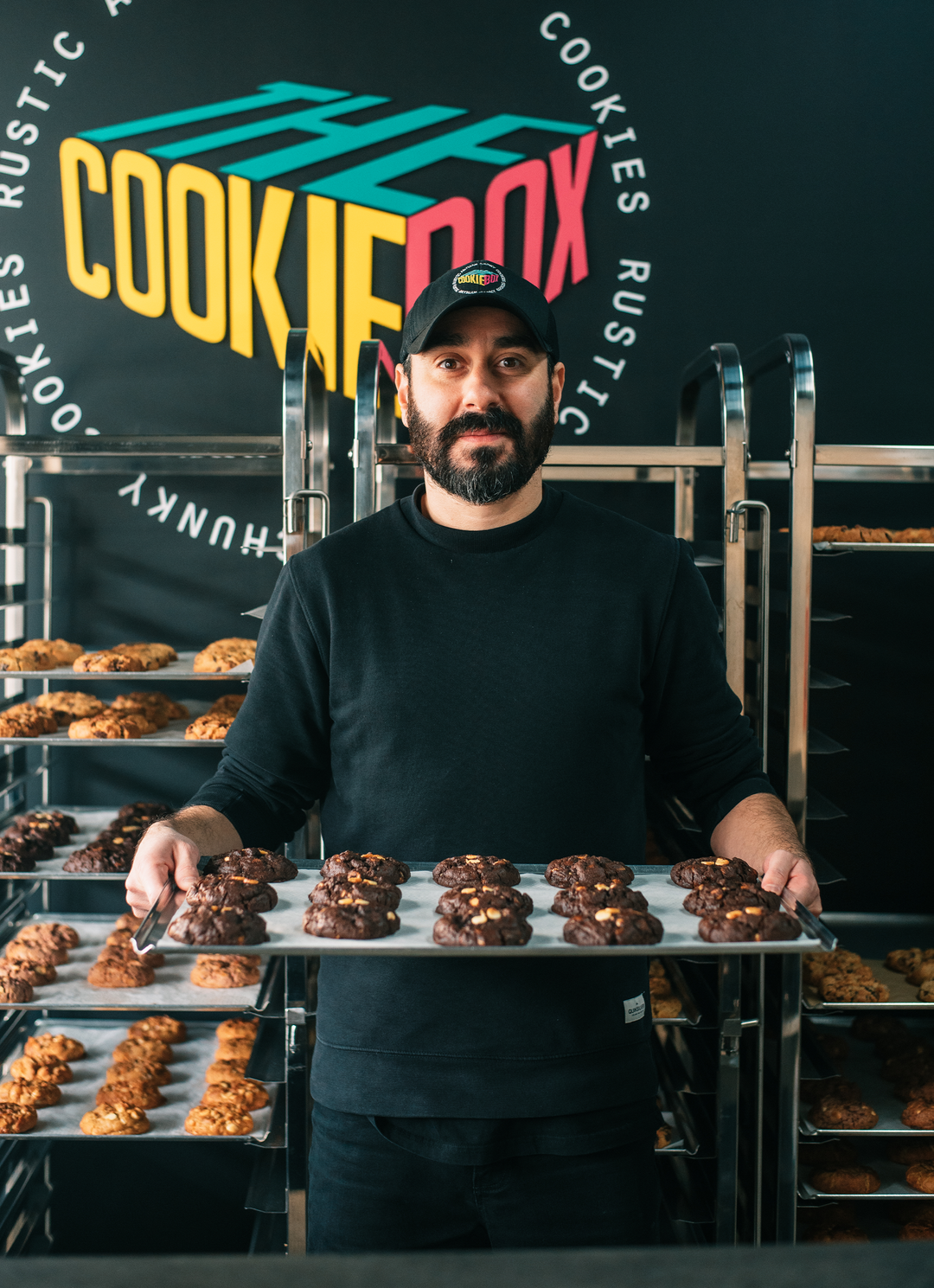 We believe in the extraordinary power of food, which has the ability to ignite joy and create cherished memories that last a lifetime.
We think that our cookies hold the potential to spark those magical moments, evoking happiness and bringing people together.
We invite you to be part of our story, to join us in the pursuit of creating joyous moments, one cookie at a time. 
Contact us